Tweet
Merry listmas!! I found out today that constructing a list is an exquisite way to forget the global economic downturn, climate change and hype-mongering journos telling me that the country I live in is in fact a floating artificial island constructed entirely out of gak. So here is my first list of the season. Its the compost heap rundown of my top nine favourite choons this year with a little spiel on each. I've tried to whip them into order but to be honest this feels a bit arbitrary as the order of these things changes in my head every few hours. I'm chucking in the odd MP3 so those readers who may not know the tune in question can judge for themselves if I'm on the money or just talking out of my bumhole.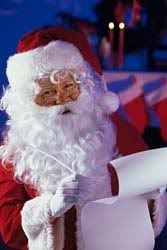 9: The Twilight Sad: Walking for two hours
Once, at dawn, I trudged home in a very fragile state from a weird houseparty that was held in a freezing country gaf owned by a bunch of Kells hippies of the pagan bent. It took about two hours. Years later, the Twilight Sad heard of my long morning of the soul in rural Meath and chose to write this melancholy accordion driven epic about it. Cheers lads! (Might not be true) MP3: The Twilight Sad-
Walking for two hours
8: Dan Deacon: Wham City
When your commodore 64 died, it went to heaven where it found out that Dan Deacon was God. It got to have big electronic orgies with loads of other commodore 64s while God watched kindly on, sampling the resulting noise for mindblowing music of which Wham City is the finest example.
7: Fight Like Apes: Jake Summers
Like Jape's floating before it, this song is Irish indie breaking through a ceiling made of utter shit and rocking out in the glorious sunlight. A sorta 'where's me jumper' for the noughties.
6: Gui Boratto: Beautiful life
I've a sneaky feeling this might be of the 2006 vintage, but fuck it. Beautiful life is a thumping powerhouse of a track that (although released on the Kompakt label) ultimately sounds about as 'minimal' as an Andrew Lloyd Weber musical. Its all long build-ups and the sort of colour-saturated synth climaxes New Order excelled at. Magical, feel-good stuff. MP3: Gui Boratto-
Beautiful Life
5: Panda Bear: Bros
Animals hooting in the woods. Strange, eddying harmonies bubbling in and out of focus. This is the ghostly world of Noah Lennox's exceptional album perfectly summed up in one tune. Like walking through a forest in the rockies on a balmy night and hearing a distant camplit sing-a-long in the velvety darkness.
4: Stars of The Lid: Humectez La Mouture
And their refinement of the decline has now broken the grizzly bear barrier to become the most profoundly affecting album I've heard since Neutral Milk hotel fever first possessed me six years ago. Its an album to listen to in its entirety, but a few tracks do stand out. Like this. At one point a dog barks and a voice cries out the single word 'Susan' a few times. It kills me every time. The evocation of desperate loneliness is crippling.
3: Deerhunter: Strange lights
If Deerhunter were to confirm my doubts and split up it would be a shame. Y'see although Bradford Cox seems well able to write good shit on his own, this perfect storm of white-noise and killer hooks is mostly the work of band member Lockett Pundt. It wins my prize for the most evocative lyrics of the year, a drowsy description of two close friends slowly marching to certain destruction in the centre of the sun, but somehow enjoying it. Its the kind of sentiment Wayne Coyne used to do brilliantly until he turned into a cliched parody of himself.
2: The Field: Everyday
I'd be hard pushed to cherry pick one track from Axel Willner's instant classic 'from here we go sublime' but this seems to pip the post. The Field's album divided people because for many the level of repetition and apparent simplicity made it seem like a case of the emperor's new clothes. But listen up kids and listen closely, because there is so much more than bleeps and bloops goin' on here. There is a great emotional pay-off in this music for the open-minded listener. For me, the most breathtaking moment on the record occurs about halfway through this track. It shifts gears, a treated female vocal drops into the mix and its as if a million monged party sunrises are being kaleidescopically refracted through a block of Scandinavian ice. MP3: The Field-
Everyday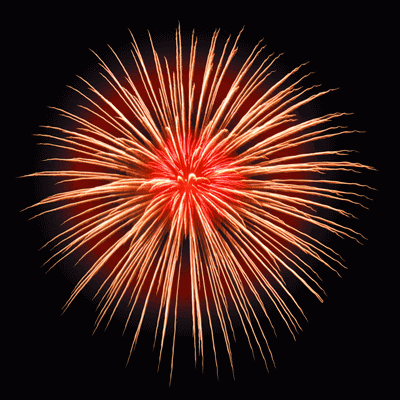 1: Animal Collective: Fireworks
They basically owned 2007 and its well deserved. Fireworks sits trophy-like in the very center of Strawberry Jam and is a testimony to just how forward-sounding and unique among their peers Animal Collective are. It is a wonderful sprawling thing that falls apart in a mess of squeaky toys, bells and all kinds of junk from these boys' massive imaginations. When it dusts itself off and chugs back to life there is a thrilling moment that reminds me of the overwhelming sense of giddy excitement I experienced after hearing 'I am the Walrus' for the very first time. A treasure of a song from a band currently operating at the level of terrifying brilliance. Thats all for now! This section will be back before the new year with albums. UPDATE: I was very tired writing this and did not complete it. It was initially envisaged to contain 15 songs. Here are the ones that did not get put up.
10: LCD Soundsystem Someone Great 11: Amy Winehouse: Valerie 12: Justice: D.A.N.C.E 13: Deerhoof +81 14: Modest Mouse: Spitting Venom 15: Sunset Rubdown: The taming of the hands that came back to life
See Yis!!!