Tweet
Its really frosty cold these days. To make matters worse the curtains randomly fell off the window of my room a few weeks ago and I've been too distracted to get them fixed, so most mornings I lie awake shivering like a neglected mutt and squinting miserably into the daylight. However, I saw a few daffodils and crocuses and yokes starting to grow so that gives me heart.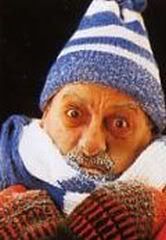 Finally got to see the Field live in Crawdaddy last Friday night. It bugged me. The guy acted like a prick tease. He appeared close to 2am, played some awesome incandescent techno for one measly hour and disappeared. I felt turned on and cheated on at the same time. He really did himself no favours by knocking out such a short set. Looking forward to Menomena play the sugar club on leap year night though. I did an interview with Brent for analogue and its
here.
In an embarrassing type-o I end up calling their debut album 'I am fun lame monster' instead of 'I am fun blame monster.' Pah! I hate type-os. How come you're blind to them until the second you actually submit something? Then the little fuckers pop up all over the place like measles.