Tweet
My computer is going through a very traumatic experience at this very moment. It's downloading the entire Guided by voices back catalogue. That would be about 900 songs in all; a 1.9 gigabyte beast of a torrent. Poor little laptop. Its beleaguered hard-drive will need some R & R after being molested for 13 straight hours by one of the largest ever indie-rock canons. It could be worse. I could force-feed it all the solo Robert Pollard stuff too, bringing things close to the 2,000 song mark. But that would turn my laptop into the computerized equivalent of the man in the movie Seven who was force fed spaghetti until his stomach exploded all over the shop. I don't want my computer exploding and shitting Guided by Voices songs everywhere. It would be the end of humanity as we know it if such peculiar things as 'Kicker of Elves', 'Jabberstroker', 'Wrinkled Ghosts' and 'Those Little Bastards that Bite' escaped into the real world. Remember when the ghost containment unit blew a fuse in Ghostbusters? Yeah, worse than that dudes. Worse than that.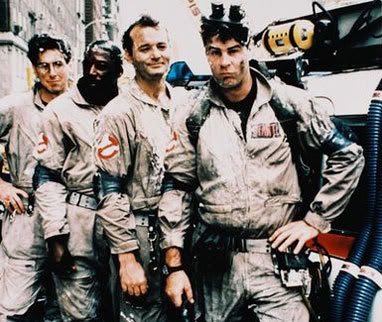 We heard your laptop has a Guided By Voices containment problem. Anyhoo, I'm doing this so that I have all of the GBV stuff on my hard-drive because my CD drive is broken and I can't upload from CDs. As
Karl
reminded me recently, I never got round to that epic Guided by Voices post. So this is my first step toward this mountain of a task. I think I'm going to do a potted chronological history of this band who have such great hold on my imagination. Starting from the very first record "forever since breakfast", I will take each release in turn and post an MP3 or two. Sometimes I'll focus on the release, other times on the songs, other times on some random shit that may or may not be related. It will be Asleep on the Compost Heap's own
'revolution in the head'.
But without the fine breadth of musical knowledge or sense of history; and instead of using primary sources I shall lazily cull my information from Wikipedia and Pitchfork. Hurrah! Okay back to perfect songs. The Pitchfork feature I mentioned can be found
here.
The dude who writes it posits that there is such a thing as an objectively perfect song. He firmly believes that some songs in the pop/rock canon are simply unassailable and cannot possibly be improved on, for example 'I want you back' by the Jackson 5. Now, in my book, I can see where he is coming from. 'Cos that's a pretty neat package of a song. He also, interestingly, notes that a perfect song isn't necessarily an exciting song. Perfect songs can be boring. Like the way a model with flawless looks might not arouse your joust the same way someone with an unusual defining feature might. Like Erin O'Connor's nose. I love that nose the way I love the cack-handed transition between two completely different melodies in Guided By Voices' 'Tractor Rape Chain'. I've asked a few heads about this. They mostly disagree. All seem to think that there is no such thing as an objectively perfect song. Music is too subjective and connected to personal experience, they argue. Is this true? What do yis think? In no particular order, I'm going to post a few songs that I think are nigh on perfect over the next few days. For what it's worth I have a number one that was mentioned on the 'Heap a
while back
. It's Wichita Lineman, written by Jimmy Webb and sung by Glenn Campell. To me, that shit sounds about as perfect as you can get. Before I go into my own choices, we all know that Paul McCartney thinks 'God Only Knows' is the most perfect song written, and that John Peel gave that accolade to 'Teenage Kicks'. Well, here is the song that Pete Townsend described as "the most perfect pop song of all time". MP3: Abba-
SOS
I'll bet he was ragingly jealous. Add a little more bombast, some windmilling guitars, Roger Daltrey singing, and 'SOS' is the best song the later-period Who never wrote.